Custom Design
Over the years, I have made several life long friends through my customers. Through tornados, blistering heat, freezing cold, and pouring rain these people have supported me and my work. Facilitating a relationship that has born customized creations for these unique people. These pieces are based off of my own designs with the customer in mine.
Maggie & David
Maggie has been a customer of mine for several years. In the summer of 2018, she approached me about creating customized ring designs for her and her fiancee's wedding.
All custom design starts with inspiration. Maggie was inspired by this ring design from my main collection. Slight alterations were made to this, such as the addition of seven flush set diamonds and a larger center stone. Her fiancee, David, was inspired by this ring design. David wanted to include details of his personal interests to the ring. The multi-band style was fabricated in yellow and rose gold to show the striation pattern of guitar strings; a cross was added to the back of the ring. this project took 6 months to complete. It was wonderful to work on these rings and to give Maggie and David something unique to display their love for one another.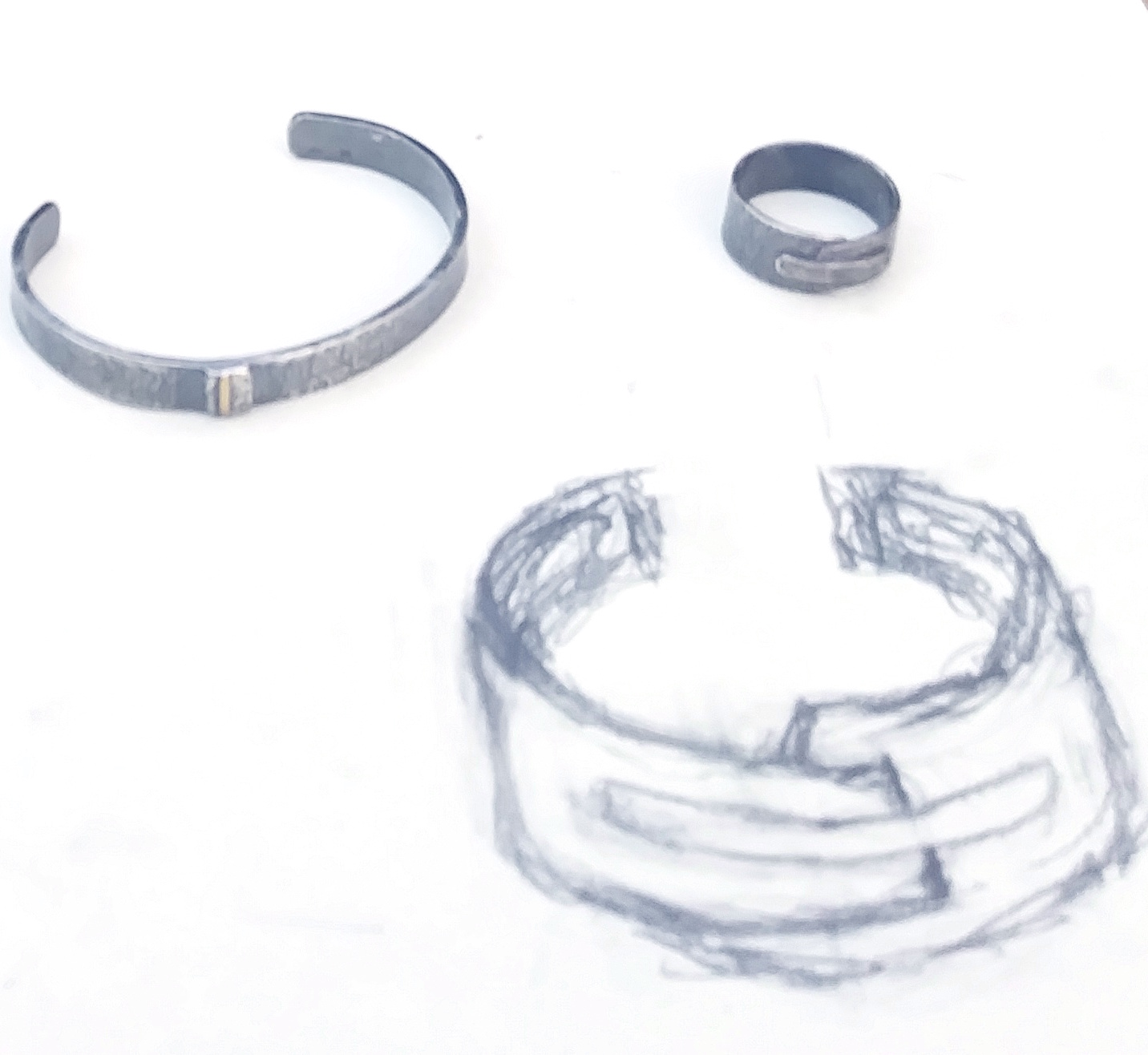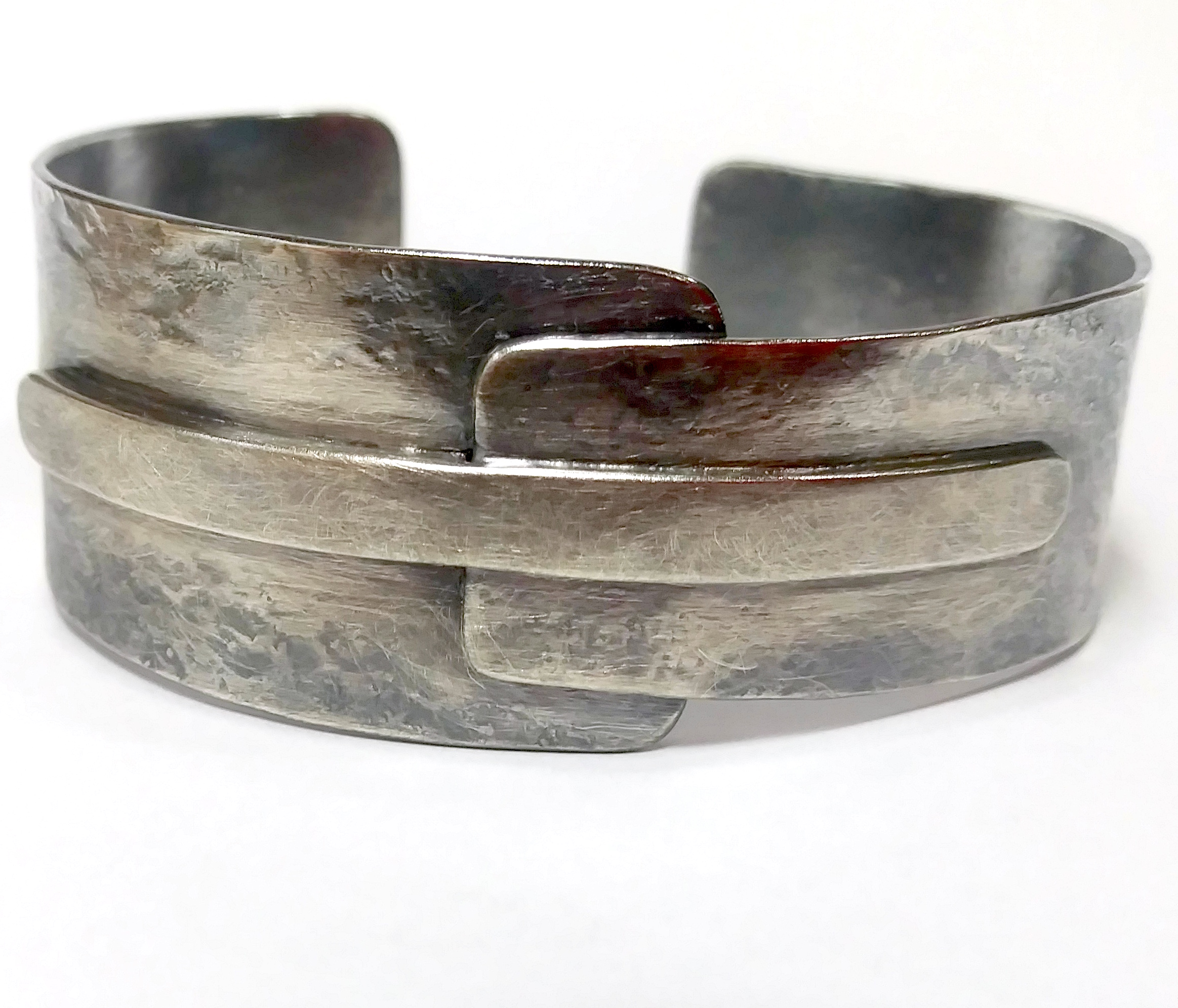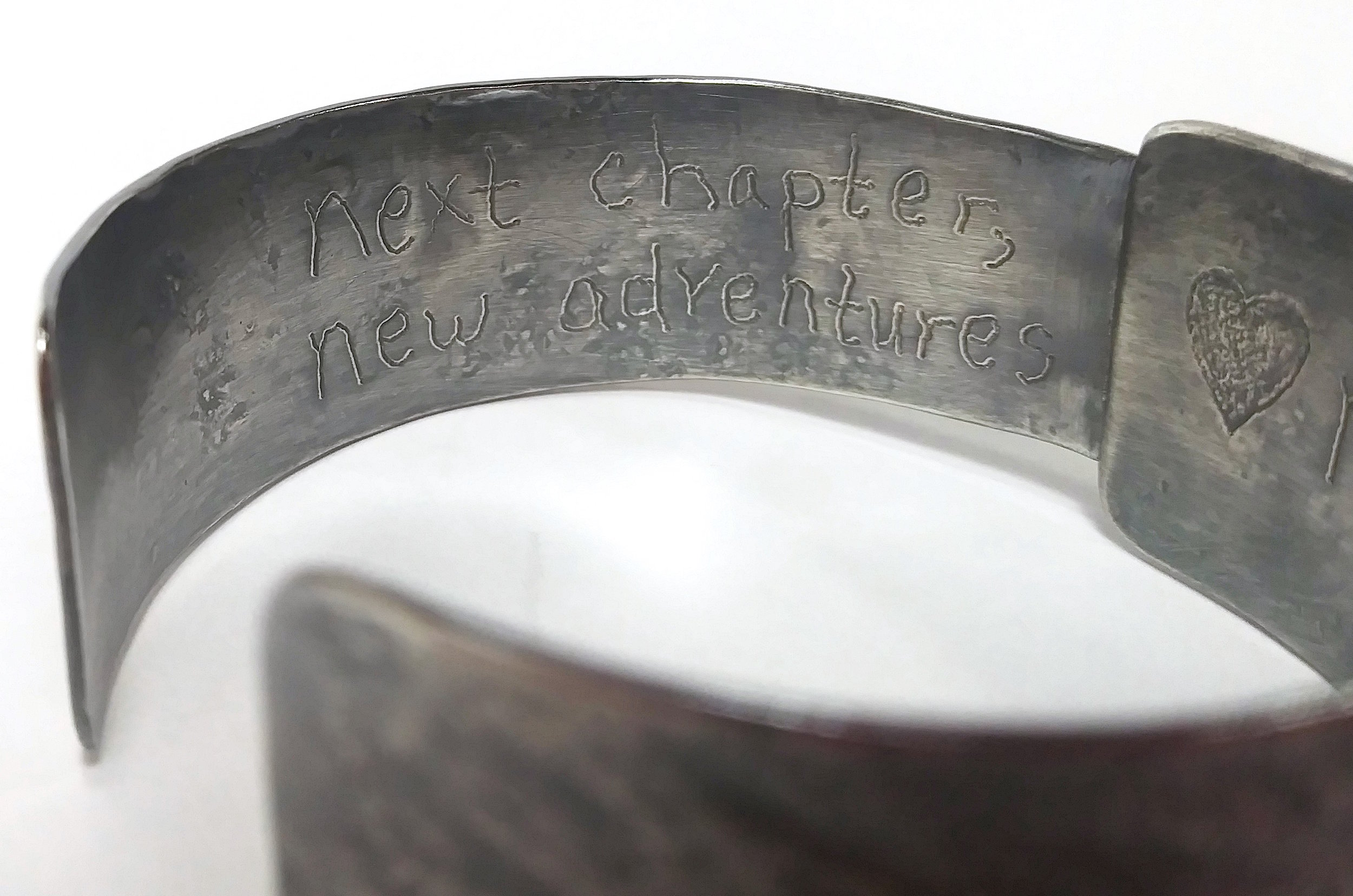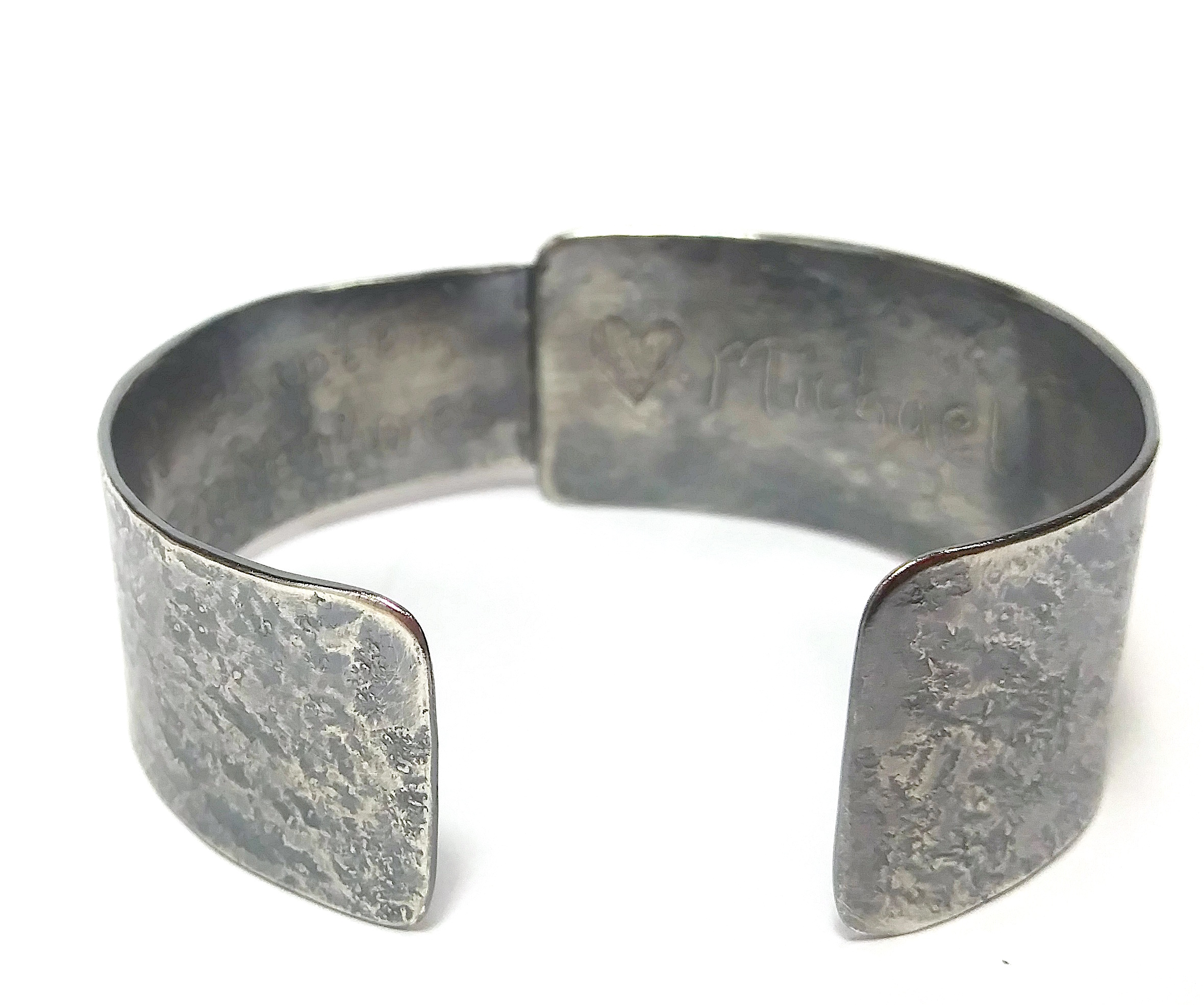 In the Summer of 2018 I was approached by Michael about creating a piece to celebrate and commemorate his wife's date of remission. He was inspired by this ring from my collection and an oxidized textured cuff of mine. I combined the two designs to create a very special cuff engraved with a message from Michael to his wife, "next chapter, new adventures".